The Accidental Pervert is a laugh-out-loud play that tells the uproarious and yet poignant story of a boy's journey into manhood after discovering his dad's X-rated video tapes hidden in a bedroom closet. Follow our hero's addiction to pornography as he struggles to find the balance between fantasy and reality. Acclaimed performer and comedian Andrew Goffman takes you on a whirlwind tour of his funny romance with smut magazines, video vixens, and off-color fantasies while you roll in the aisles. But it's not only laughs in this layered, multi-dimensional show, which culminates in a touching moment of redemption as he struggles to find true love and perspective through real-life relationships.
The Accidental Pervert has eclipsed over 1,200 performances in the legendary Greenwich Village area of New York. It made its world debut in 2005 in Times Square, New York City. It is now enjoying a multitude of licensing deals by various international producers, theaters, and television/film celebrities playing the role of The Pervert world wide.
License The Accidental Pervert In Your Country or Venue
Andrew Goffman is an American actor, stand-up comic, and author/performer of the Off-Broadway one man show The Accidental Pervert. Goffman began his career as a stand up comedian, playing New York City clubs including Carolines, Catch A Rising Star, The Comic Strip, Stand Up New York, Boston Comedy Club, The Comedy Cellar, Rascals and later headlining internationally including Canada's renown chain of comedy clubs, Yuk Yuks.
His intense theatrical training started with mentor JoAnna Beckson, known for her specialty in teaching comedians the art of acting, as he studied with his fellow class mates Kevin James, Rock Rubin, Dave Attell and Ray Romano. Andrew made his Off-Broadway debut in the hit comedy Grandma Sylvia's Funeral, where he played in a lead role for more than a year. On the big screen, Goffman has appeared in such films as "The First Wives Club" with Beth Midler, "iMurders" with William Forsythe, and "The Stand-In" with Kelly Ripa.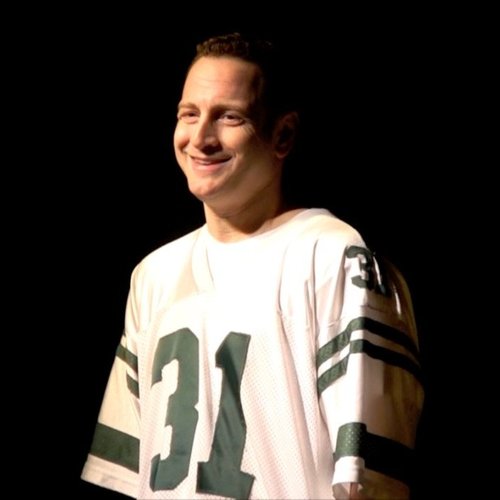 Charles Messina is a native New Yorker, born and raised in Greenwich Village, and a graduate of Xavier High School and NYU. His theater credits include writing/directing the Off-Broadway show A Room of My Own, starring Ralph Macchio and Mario Cantone, and directing the long running off-Broadway hit The Accidental Pervert. Charles is also the book writer/co-lead producer of The Wanderer, a musical about the life of Dion, which made its world premiere at The Paper Mill Playhouse in Spring 2022. Charles is represented by A3 Artists in NYC.
"The Accidental Pervert will arouse your socks off!"
"Andrew Goffman's Outrageously Silly One Man Show Delivers."
"Goffman goes where few have gone before."
"The Accidental Pervert finally reveals himself Off-Broadway."